Welcome!
We are a welcoming Catholic community called by God to live out the message of Christ in love and service to all people.
Pancake Breakfast
Sunday, June 5th

10am to Noon
Please join us for a yummy pancake and sausage breakfast and so much more. There will also be:
Cinnamon Rolls for $1.50
(dine in only, no preorders)
Raffle Baskets
Calcutta
And a
Breakfast Meat Wheel
$3 for 1 pancake & 1 sausage
$6 for 2 pancakes & 2 sausages
$9 for 3 pancakes & 3 sausages
THE NEED FOR GIFT BEARERS & USHERS
The Covid epidemic that began in 2020 interrupted or altered almost every
facet of our life, including some of the things we took for granted when we
worship at Mass. While we still need to be careful and protect ourselves from
this virus and others, beginning at the Easter Masses we plan to go "Back to the
Future" and bring back the practice of gifts being brought up to the altar by
Gift Bearers at the offertory and the offering being collected by Ushers.
Many of you once served in these two ministries and we now are looking for
volunteers from our parish family to serve again as Gift Bearers and Ushers.
Please prayerfully consider if you will help in either of these ministries and email
Kathy Schulte: tkschulte1@cox.net or call her at: 402-731-3599.
MAGNIFICAT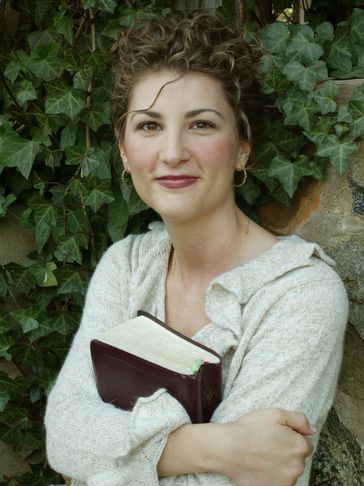 OMAHA BRUNCH
SATURDAY, JUNE 25, 2022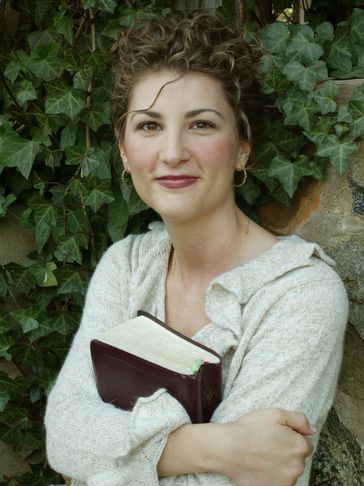 GUEST SPEAKER: SONJA CORBITT
SATURDAY, JUNE 25, 2022
All Women are Invited to a Brunch Sponsored by the Omaha Chapter of Magnificat Omaha, a ministry to Catholic women.

St. Robert Bellarmine Catholic Church, 11802 Pacific Street in Omaha.
Brunch: 9:30 a.m. to 1:00 p.m.
Guest Speaker: Sonja Corbitt.
Sonja Corbitt is a Catholic author and speaker who has produced
several multimedia Bible studies, including, Unleashed, Fearless, Ignite,
and Fulfilled, with the LOVE the Word Bible study method. She is a
Carolina native who was raised as a Southern Baptist. She converted to
Catholicism and served as director of religious education at St. John
Vianney Catholic Church in Gallatin, Tennessee, and as executive
director of Risen Radio in Lebanon, Tennessee. Sonja is the host of the
Bible Study Evangelista Show. She is a columnist at The Great Adventure
Bible Study blog and a contributor to the Magnificat Mass publication.
Her Bible study, Unleashed, was featured as a thirteen-part series on
Catholic TV. A riveting guest on Catholic radio and television, she also
wrote for the Gallatin News Examiner and Oremus, the Westminster
Cathedral magazine. She lives in Tennessee with her husband, Bob,
with whom she home-schools two sons.
Reservations are required. Please make your reservation early as seating is
limited and will close when filled. The cost is $20.00 and includes brunch.
Register and pay at our website: www.MagnificatOmaha.org
Or Call Terri Aulner at: 402-669-9024.
---
MONDAY JUNE 20TH!
11 am - 9 pm
Caring & Sharing
Grab your family and friends and join us at Don & Millie's! Twenty percent (20%) of every dollar spent on great food and drink will go right back to our parish!...See you there! Please tell the cashier!
Drive thru or Dine In
84th & "Q" Streets
Don & Millie's | Taste Does Matter (donandmillies.com) for the menu!
TAGG
MOBILE APP
HOLY GHOST/ST. VINCENT DE PAUL CONFERENCE
HELP OUR HOLY GHOST ST. VINCENT DE PAUL CONFERENCE by using a free TAGG mobile
app that will donate to us without you having to spend an extra dime. Just do your day to day
activities of shopping, entertainment, going out to eat, and use one of the sponsoring
businesses signed up with TAGG (Like Hy-Vee, Brewski's, Jimmy Johns, Mangelsen's, Runza,
Omaha Steaks, Golf USA, and many more) and TAGG will donate a portion of each of your
purchases to our Holy Ghost St. Vincent de Paul Conference!
HERE IS HOW IT WORKS:
1. Download the free 'Together A Greater Good' app – Browse through all the sponsoring
businesses who will donate a portion of each of your purchases and do your shopping at one
of them.
2. "TAGG" your purchases for donation by simply Choosing Holy Ghost Church St. Vincent de
Paul Conference and then Select the sponsoring business you just shopped at.
3. Snap a photo of your receipt – DONE! The business will donate a percentage of your total
receipt to the Holy Ghost St. Vincent de Paul Conference, at no extra cost to you!

GET YOUR TAGG APP DOWNLOADED TODAY AND LET'S ALL PITCH IN TO HELP OUR HOLY
GHOST ST. VINCENT DE PAUL CONFERENCE IN THEIR MINISTRY TO THOSE IN NEED.
Forms & Schedules